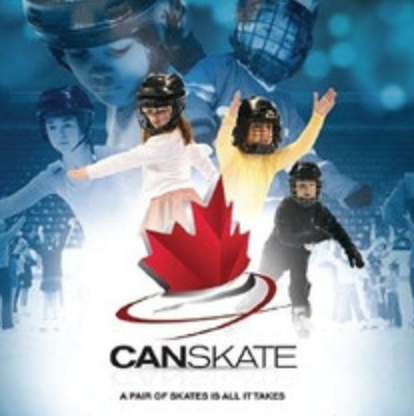 Hi Everyone!
We look forward to seeing all the skaters on the first day of their Pre-CanSkate/CanSkate program! Just a reminder that when arriving at the ice please ensure you have allowed enough time to check in and get your skaters equipment on prior to the skaters getting on the ice.
Please find attached the policy use for helmets from Skate Canada by clicking here. All Pre-Canskate and Canskate skaters are required to wear a CSA approved Helmet. This policy is strictly enforced and we will not allow any skaters on the session without the proper helmet. No multi-purpose or bicycle helmets are permitted this includes ski helmets.
Skaters registered in Pre-Canskate and Canskate Stage 1 are strongly encouraged to wear snow pants, face shields, mitts or gloves. If you have not yet purchased skates we recommend figure skates or hockey skates depending where your child's future interest are. Please avoid the plastic skates which have buckles to fasten instead of laces. These skates do not provide enough support for the skater and the blades are not placed under the boot correctly for proper balance. If you already have new skates please remember to have them sharpened prior to your skater getting on the ice.
Happy skating!
Crowfoot Skating Club